No pitty party goin' on here today!  LOOK WHAT I MADE!!!
Guess what? I DID IT ALL BY MYSELF?
Don't believe me?  Well I'm going to show you how.  This is soooo simple.  If I can do it, YOU can do it and some of you out there will be able to do AMAZING things…. I'm not going to think about that because I'm tootin' my own horn right now!!! ha!
As you all know, our beloved Picnik is being pulled right out from under us bloggers…. I grumbled for a few days and then MOVED ON… okay, I'm still grumbling a little bit.  I have found that Phixr, Ipiccy and Befunky are as easy to work with as Picnik.  Hooray!  BUT, the problem is trying to find one that is easy to make a collage with.
Phixr does have the ability to make a collage, but I couldn't figure it out for the life of me.  If anyone can do it, my hat's off to you and please share with us!
Ipiccy as of today does not offer the tools to make a collage.
Befunky does offer the tools to make a collage but only on Facebook.  What is with that??? If they can offer it on FB, why can't they offer it on their website?  I'm sorry, but it must be a MAN over there making up all those codes (or whatever they do).  Geez, and I like men, but I don't like him!!! I thought that was going to be the answer to Picnik… Befunky!  It's got some great tools.
Let me introduce you to SHAPE COLLAGE.  It is soooo easy to work with.  You can make your pics into several different shapes (or make your own) and it even gives you the choice to make your collage into a letter.  It's pretty cool!
Made by Shape Collage (not me) 🙂
1.  Download Shape Collage.  I saved it to my Desktop.
2.  This window will come up.  Click on the (+) in the bottom left hand corner.  Sorry I didn't know how to draw a line.
3.  I saved all of my valentine's photos in my documents file.  You can click one at a time OR you can highlight the files that you would like to upload to your collage.  The screen below shows you how I highlighted my saved pictures.
I had already saved them as a JPEG and edited them in Phixr.  When I saved them, I started all of the file names with V so it was very simple to highlight all of them in Shape Collage and load them all up at once! (I didn't even plan that part).
5.  Once they load into Shape Collage it will look like the above screen.  All of your pictures will be there and it tells you how many pictures you uploaded (mine was 9 photos).  It's on the bottom left side – right next to "Clear List".
6.  Now you need to decide what shape you would like to have your collage in.  Your choices are on the above screen, right side on the top.
7.  Click on PREVIEW (which is in the middle of the above screen on the bottom).  This enables you to see your pictures in the shape that you selected.  There are more selections on the above right hand screen.  I did a little bit of photo spacing, but didn't use any of the other selections.
8.  When you are satisfied with the way your pictures are layed out, click on CREATE (middle of screen on the bottom) and your pictures magically appear in the collage that you had layed out!
That's it!  Next you name it and upload it onto your hard drive.
I had so much fun using all of the valentine's projects that people shared at my linky party this week!  Wish I could have made it bigger!!
Oh, I should say that I loaded the jpeg collage image into Phixr and put a frame on it.
I should mentioned that this is a FREE program.  There are some definite perks by paying the $40 – like not having their watermark on your collage!!!! There are a few more also – go check it out, make a collage and tell me what you think!
I would love to see everyone's collages, so please share!
Monday:
Tuesday:
WEDNESDAY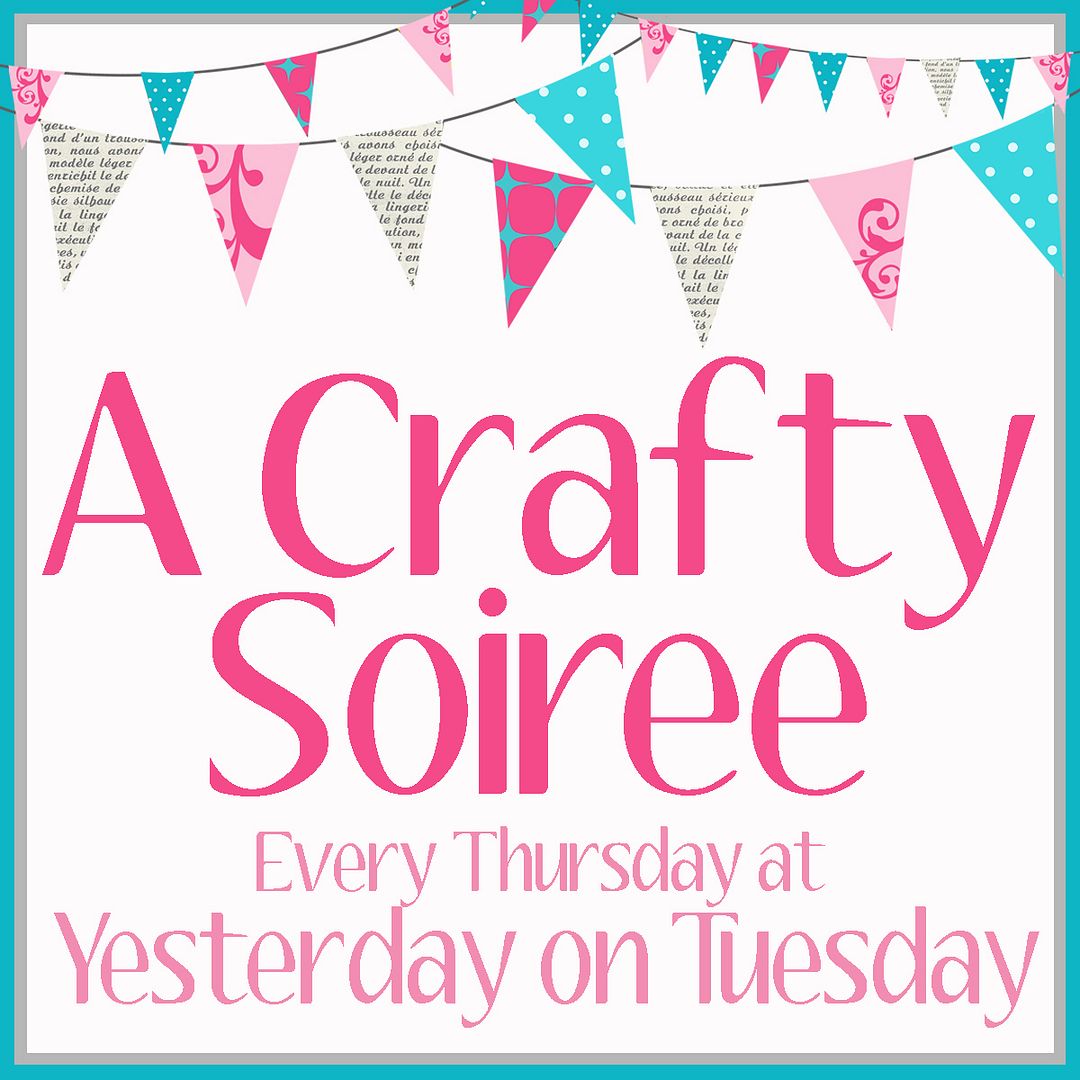 THURSDAY
FRIDAY

SATURDAY
SUNDAY