I'm in the process of working on another nursery.  I re-did an IKEA changing table (will show you soon!) and wanted to make some red and white polka dot knobs. My challenge was what to make the polka dots with… remember, I can't even draw a straight line!
I found an awesome set of daubers that Martha Stewart makes.
Plaid Craft Martha Stewart Daubers
I purchased mine from Joanne's, but Walmart and Michael's has them also.  They are perfect for making polka dots!  With 6 of them in the set you can make different sizes.
Before I decided to make my own knobs, I decided to look around Etsy and get some ideas…. Oh My Goodness, just have to share some of the ones that I came across!  They are adorable!!!
These laundry room knobs are to DIE FOR!!!!!
All of the above knobs are made by LisaEverettDesigns on Etsy. They are ADORABLE and I WANT THEM ALL!!!!
Too cute – very preppy colors 🙂
HobKnobin on Etsy
Did I pique your interest in knobs?????
I could show you a million that I came acrossed and LOVED.
Until next time…
I'm sharing at these great parties that are going on now!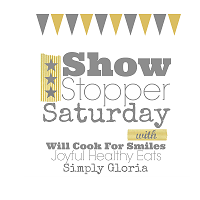 1