Welcome to Link Party #15 Highlights – "Turning the Daunting Into the Do-able"
I'm soooo thankful to be back into a NORMAL routine.  Aren't you????
I'm a little late tonight getting the highlights posted.  My BFF and I opened a storage unit  and we decided to get some stuff moved over…but you know how that goes.  We couldn't just do that….oh no, we started moving furniture around in her house and decorating! Ha!
Without further ado…..
Let's start with a ♥Valentine's Day♥ theme since it will be here before you know it!
The Tip Garden has this wonderful tradition in their home – A Family Valentine's Advent which encourages their family to show love for one another.  I love this idea!  You have to start it on February 1st, so you bet get over to the Tip Garden so you'll know how to set the stage for the month of February.
My kids would have loved this!
Since we are all in an organizing mood I thought it most appropriate to feature these Decorative Storage Bins that Mari from Inspired By Family Magazine made.
Simple, cute and super easy.
Have you ever seen a Hopscotch Quilt? Sunni from Love Affair With My Brother made one!
How FUN IS THIS?????
Connie from the Crafterbug made this YUMMY Pillsbury Cinnamon Swirl Raisin Bread.
Okay, this bread literally makes my mouth water just looking at the picture.
Good thing it's not in my house right now because I would blow my diet and not think twice!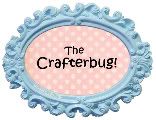 Mallory and Savannah from Classy Clutter made this adorable Headboard.
Love the colors.  So girly :-).
Shan from Family Brings Joy shared this great Chore Chart System that she has been using to motivate her kids to work.
Head on over to Shan's blog to find out how this works.
She has a great system! It's like playing a game!
This next project shared by Lori from Bleak Unique just AMAZED ME!  She labeled it "Turquoise and Jewels".
This is from one of those old cane back rocking chairs!!!
Unbelievable!
I wish that my mind worked more like this.
You're BRILLIANT Lori!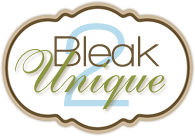 Last, but definitely not least is this yummy Buffalo Chicken Quesadilla that Alyssa from What's Cooking Love made.
This looks so delicious. I ♥ blue cheese and so does my family.
This is a quick and easy dinner!
Add a salad and you're good to go!
Thank you so much everyone for linking up your amazing projects! I didn't have to DELETE a single Christmas project either!
Yay! That makes me happy :-).
If you were featured, you are most welcome to grab a feature button! You can find the code in the right hand column.