I'm on the countdown for a little R & R with the hubby for a few weeks.
I mentioned yesterday that I won't be hosting the Link Party
for 2 weeks.
"Turning the Daunting Into the Do-able" will be back up and running on
Tuesday, May 8th.
In the mean time, I have NINE amazing women (with fabulous blogs)
who will be sharing with all of you!
Friday, April 20 – Alyssa from What's Cooking, Love?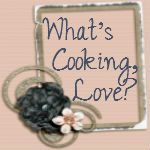 Alyssa started her blog so she could log and keep track of her recipes,
and let me tell you… she has some great recipes!  Alyssa is all about
cooking easy, good food, using shortcuts and time savers.
Monday, April 23 – Lori from Bleak 2 Unique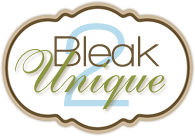 Lori is a southern gal who loves to find trashy treasures and make them new.
I got a sneak peak of the post she is sharing with you and it is GORGEOUS!!
Wednesday, April 25 – Bethany from Pitter and Glink
Bethany is a high school literature teacher during the day and a
crafter by night.  She has a whimsical "twist" to her projects
that I love and I know you will too.  Bethany also has a great Etsy shop!
Thursday, April 26 – Christina from I Gotta Create!
Christina believes that everything is an opportunity for creativity.
She approaches every day life with new angles of possibility.
She is the Queen of re-cycling, re-using and re-purposing!
Christina hosts an awesome party every week.
Friday, April 27 – Kirsten from The Sweet Swiper
 Kirsten is an amazing baker!
I have tried several of her recipes and they  have been
a hit with my family and friends.
Her blog documents all that goes down in her kitchen!
Monday, April 30 – Shari from Turnstyle Vogue Design & Styling
Shari has the gift of creating furniture and projects that are "outside the box".
Her furniture re-do's  are beautiful and her crafts are unique!
She has an "earthy" style and is a no-nonsense kind of gal!
You won't see any bows or frills – just gorgeous down-to-earth talent.
 Wednesday, May 2 – Andrea from The Cottage Market
Andrea's blog is just "plain ol' eye candy"!
I can never get enough of the colors!
She is an amazing blogger with a heart of gold.
This woman can take a stick and make it beautiful.
Andrea also has 1 and 2 Etsy shops.
 Thursday, May 3 – Tracie from Project Queen
Tracie is my sweet step-daughter who I adore.  She shares her recipes
and projects at Project Queen every other Thursday.
She is a busy Mom of 4 boys (yes, my adorable grandsons).  Tracie shares
what works and doesn't work with all those boys in a crazy household!
Friday, May 4 – Emily from 52 Mantels
Emily can decorate a mantel like no other…. the colors that she incorporates
into her projects have a WOW factor that will brighten anyone's day.
She is married to a hunky man and has an adorable little girl.
She also hosts a great party on Thursdays!
I'm blessed and honored to have these ladies sharing on Project Queen during the next few weeks.
I hope that you make them feel welcomed during my absence and send
lots of COMMENTS their way!!!
We all love comments!!!